It may be time to think about a complete refurbish of your court. Many times a court will become slick, yellow and even begin to peel as many coats of polyurethane are applied to the court. Refurbishing will give you the opportunity to add new graphics lettering and paint, lighten up the facility and make it the showplace of your conference.
Here are BEFORE and AFTER pictures of some of our basketball court refurbish projects in Arkansas and the surrounding states.
Gym Masters is proud to perform refurbishes for all of the courts for the University of Arkansas Razorbacks. In the pictures above you can see how the refurbish gave Barnhill Arena a new fresh look and gave Arkansas a chance to enlarge the center graphic during the process.
The pictures above deminstrate how a court can become yellow and discolored even though the court has been well taken care of. The refurbish gave Clinton a chance to change their graphics and we were able to add the honeycomb graphics to the corners of the court that really make the court stand out.
The City of Grand Prairie wanted to replace there rubber floor with a wooden floor. We installed a new wood floor and then added all of the lines and graphis to their floor. The new court looks great and enhanced the look of their facility.
Benton Harmony Grove requested a refurbish of their court. During the refurbish we were able to update their graphics and give the court a great new look. As you can see from the picture we shaded the three point area which has become an exultant feature that most schools love.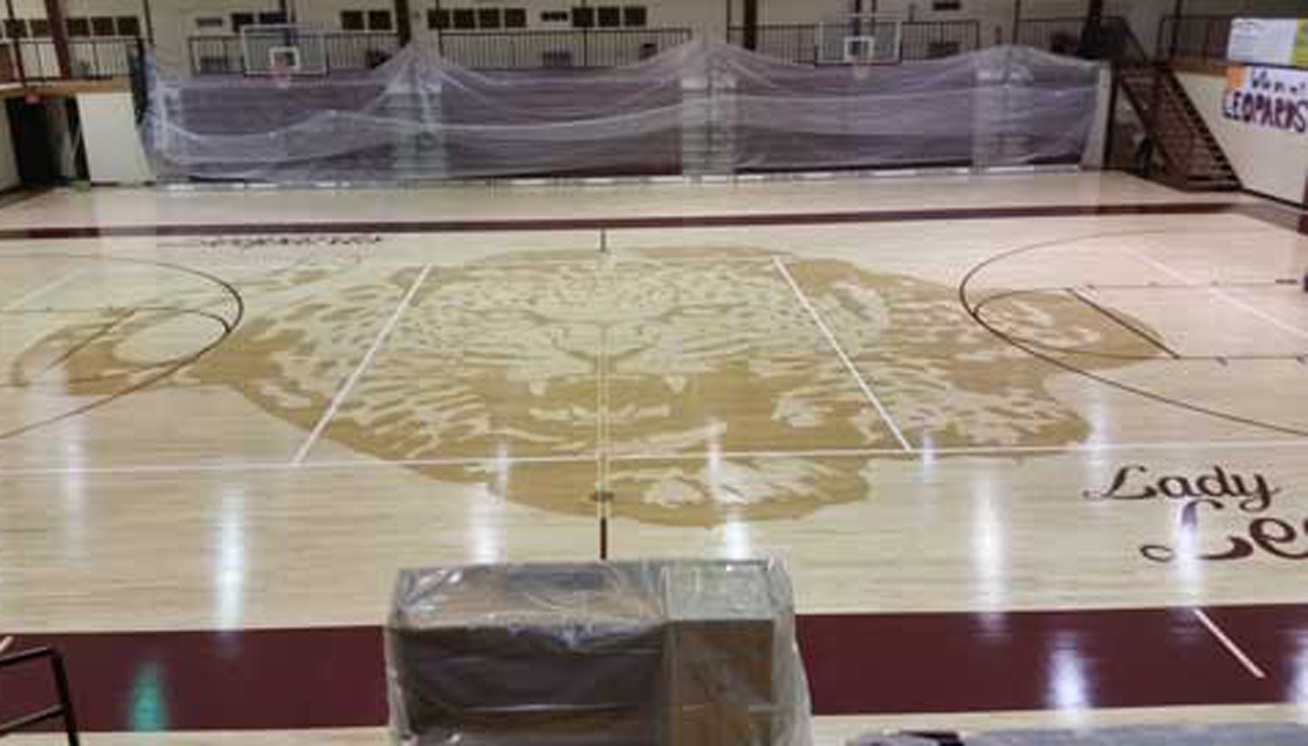 Alpena's refurbish changed their court from looking good to looking great. The new graphics that we placed were simple and elegant so that it enhanced the overall look of the Gym.