When it comes time to adding graphics, lettering or game lines to your court Gym Masters Basketball Courts is second to none.
We were very excited to take on the challenge of the graphics for the Bauxite Miners. All of the triangles in the lane as well as along the base line had to be painted by hand. The finished product gave Bauxite an incredible looking gym.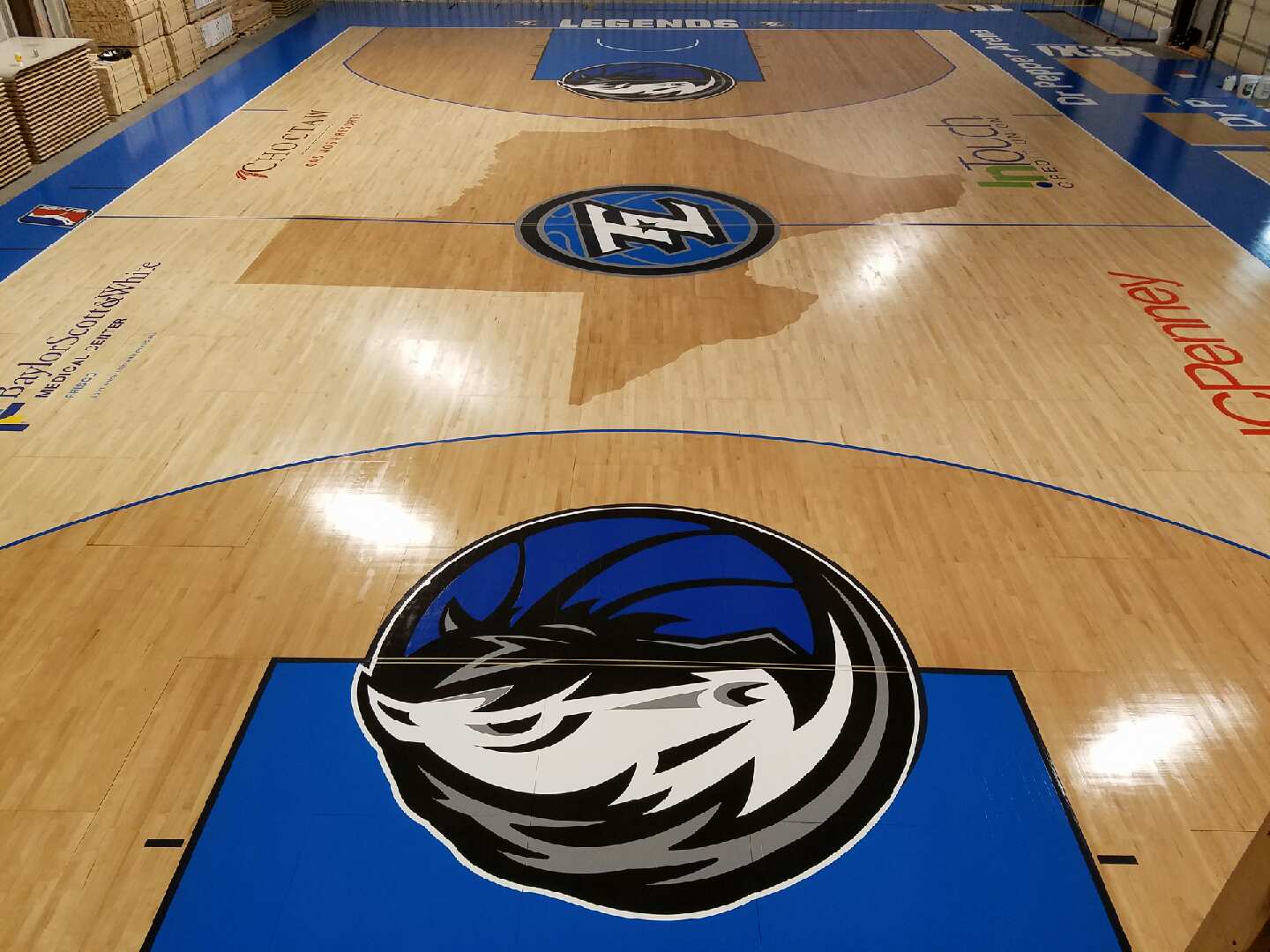 Gym Masters was very proud to conduct the refurbish for Dr. Pepper Arena. Dr. Pepper Arena is the home of the Texas Legends which is the NBA development team for the Dallas Mavericks. We were able to use their colors, logo, and shading to give the court a great look.
All of the on-court graphics for Smackover are done with shading. Along with that you can see that we used the negative space in the three-point shading to show their logo which gives their court a very distinctive look.
On Van Buren's court we shaded their logo over almost the entire court. After that we laid the school's letters at the center of the court giving the court a clean and crisp look.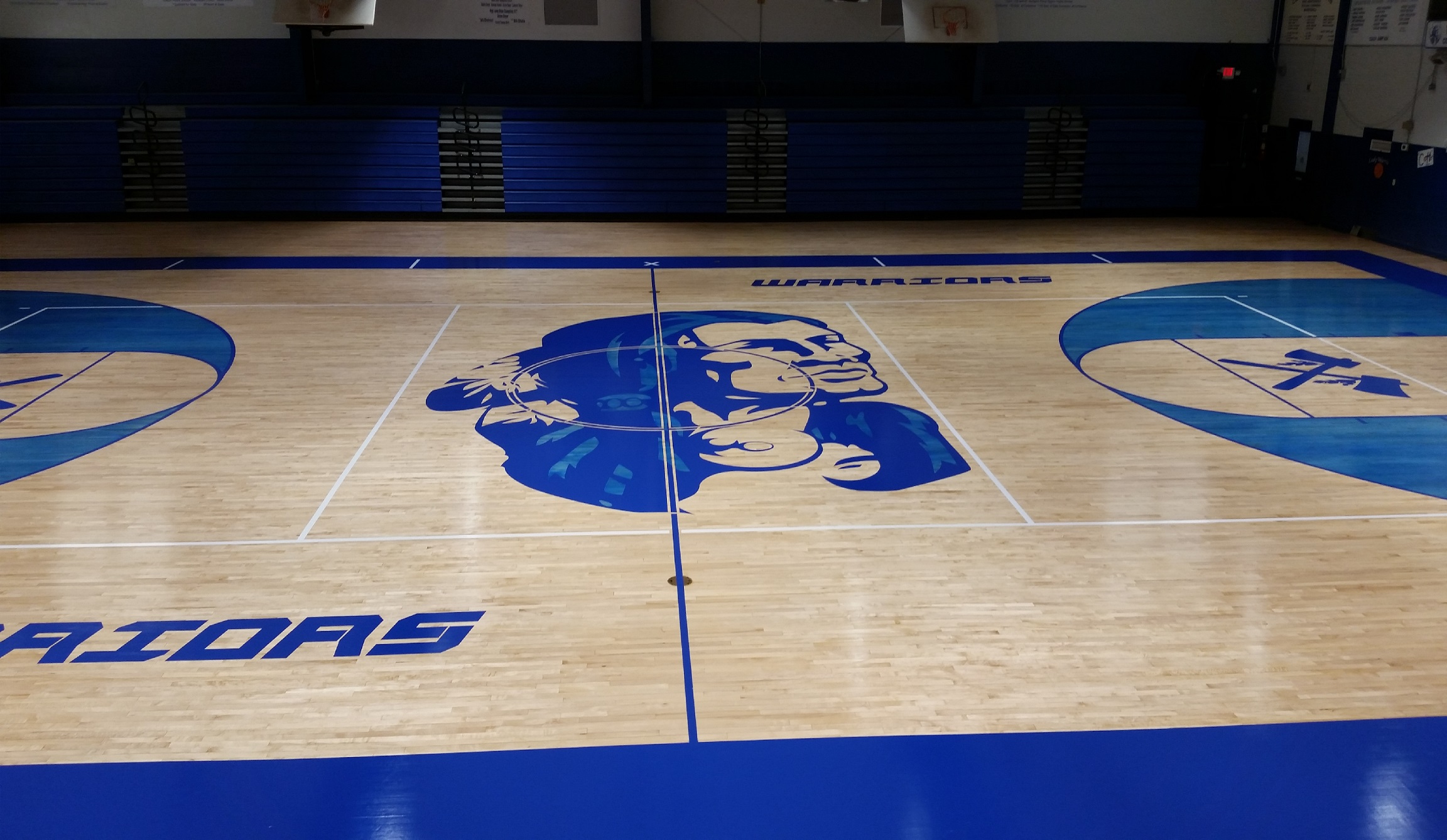 When you first look at Cotter's court you might think that you are getting a blue overload. However, their court is a mixture of two different types of blue and there is blue shading on the court as well, giving the court a unique style.